RADIO HEALER About Tools Work Construct Social Vitae Email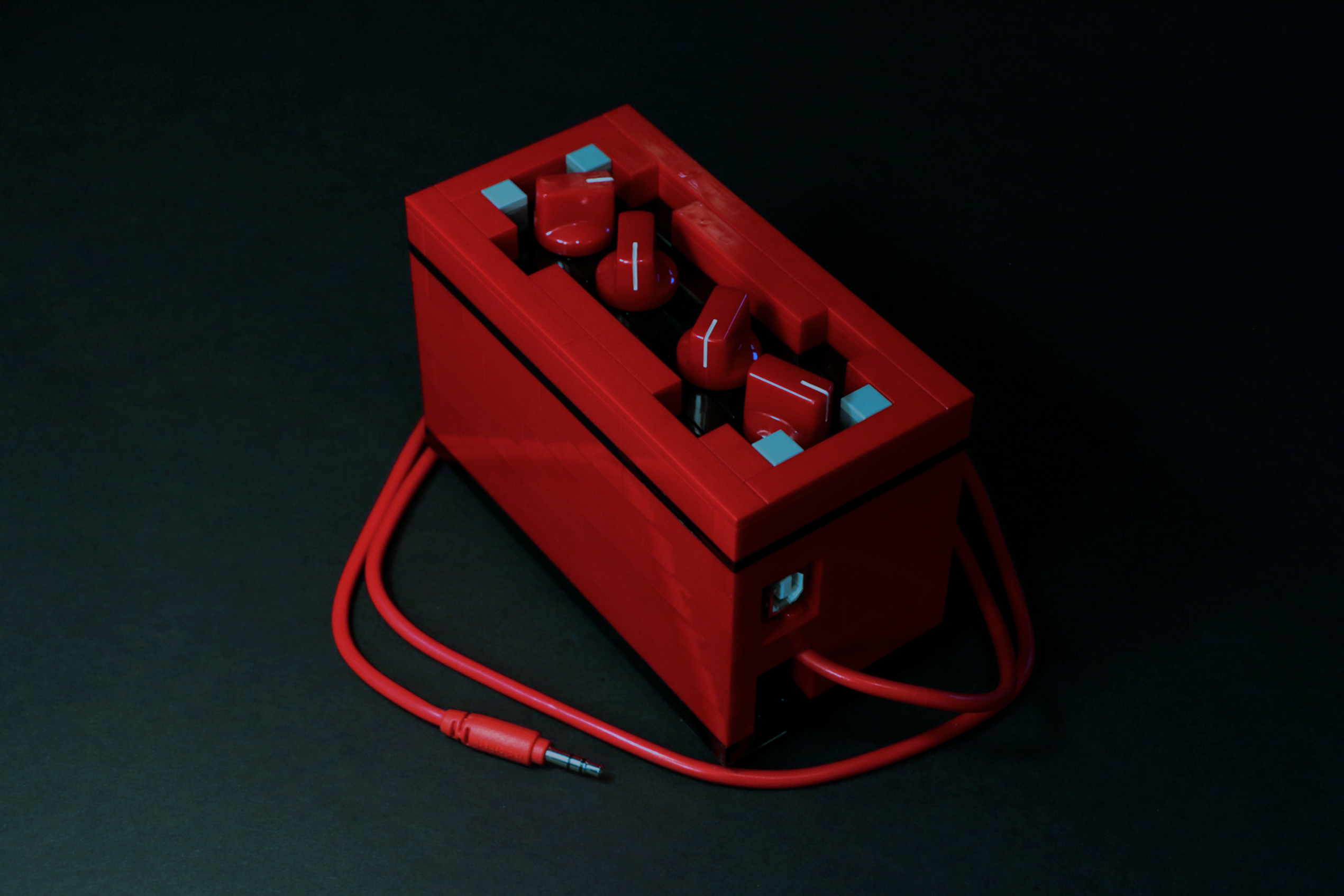 Mixed-Media: Lego Building Blocks, Circuits, Arduino, Code, and Potentiometers

Adobe Ensangrentado is a 12 bit 4-knob re-programmable synthesizer and controller box. This brick can be used to generate sonic tones and can also be connected to a computer for the control of any media. Adobe Ensangrentado acts as a wave-shaper synthesizer in Radio Healer performances. This page was inspired by requests made from members of our audiences who, for educational and artistic purposes, are interested in building their own

Radio Healer

instruments. The information on this webpage is a comprehensive step-by-step procedural document for constructing an

Adobe Ensangrentado

. We also recommend this project for middle school learning, as well as for anyone interested in acquiring some basic information about design, electricity, circuit design, and Arduino micro-controllers. Please note that this project is designed to teach fundamental knowledge about the workings of a simple microcontroller system. In terms of learning, building an

Adobe Ensangrentado

is an excellent introduction into the world of microcontrollers. For clarity, this project does not teach computer programming, but it points to some useful entry-level pathways for those who are interested in learning about how to program an Arduino.



To get started you must download the following:



1.) Adobe Ensangrentado Construction Documents (Click Here!)
2.) Adobe Ensangrentado Circuit Tester Application (Click Here!)
3.) Adobe Ensangrentado Radio Healer Synth Application (Click Here!)


Note: Refer to the construction documents for the list of required tools and building materials.

We have designed the

Adobe Ensangrentado

to be as easy, playful, and fun to build as possible. However, if you have any questions, or run into a snag, please feel free to email us at RadioHealer@gmail.com. All that we ask in return, is that you post photos of your work on our twitter or instagram accounts. Thank you! -- Good Luck! -- and Have fun!