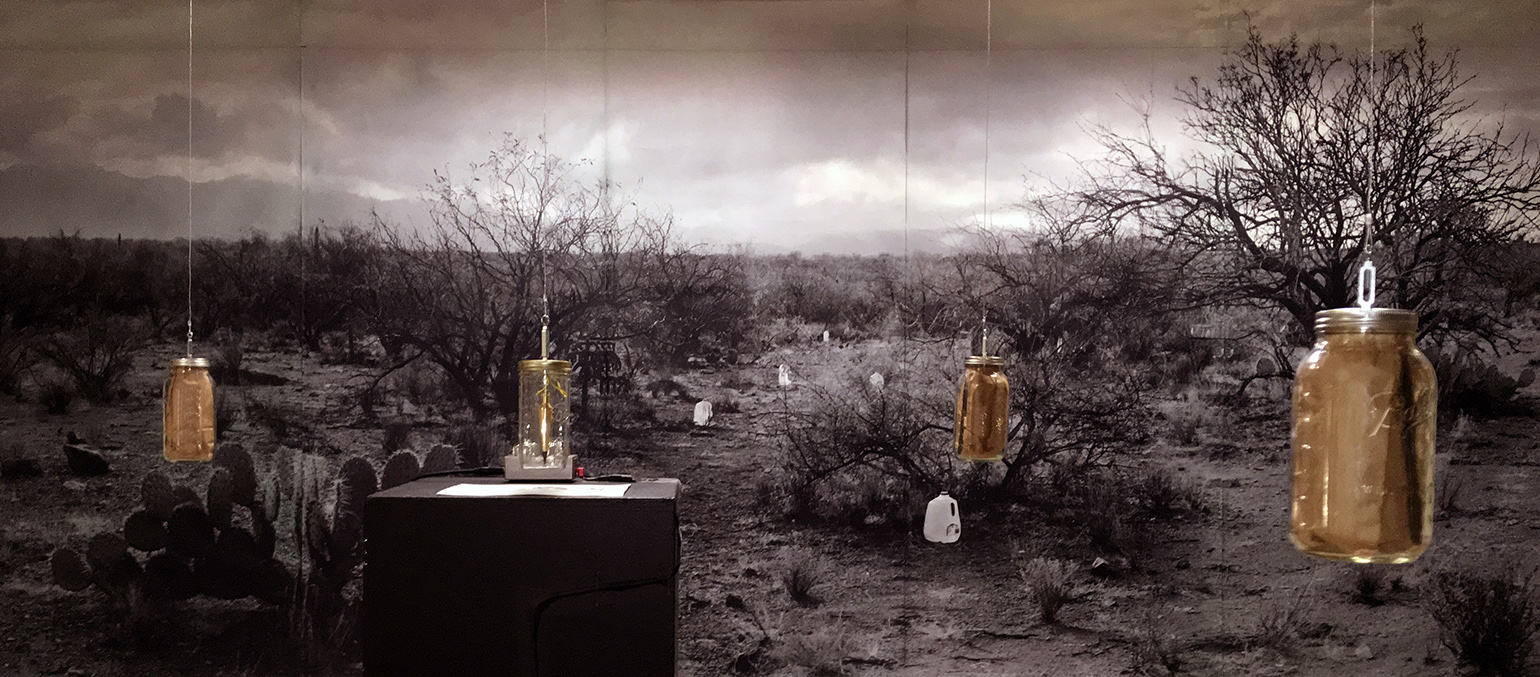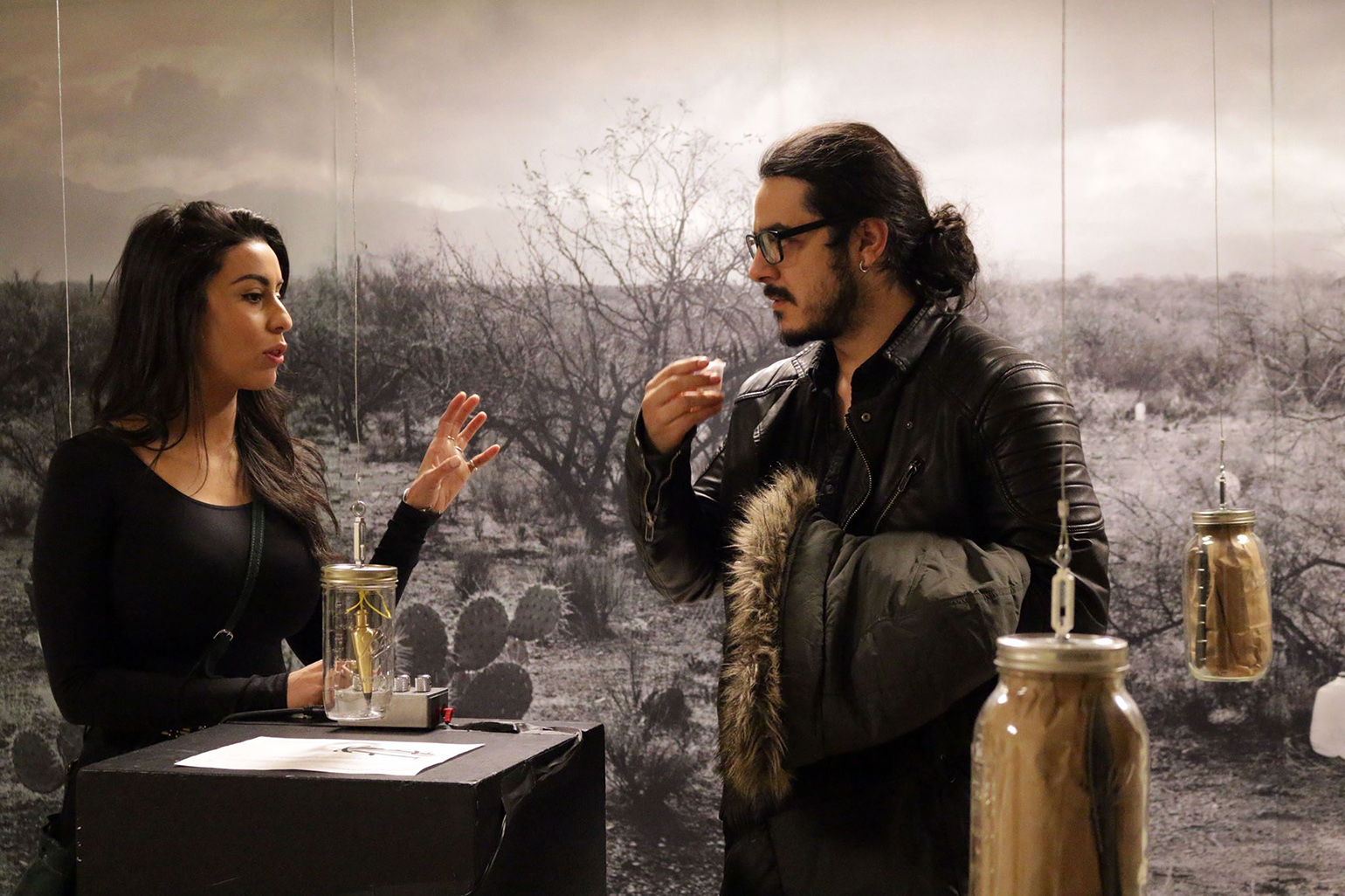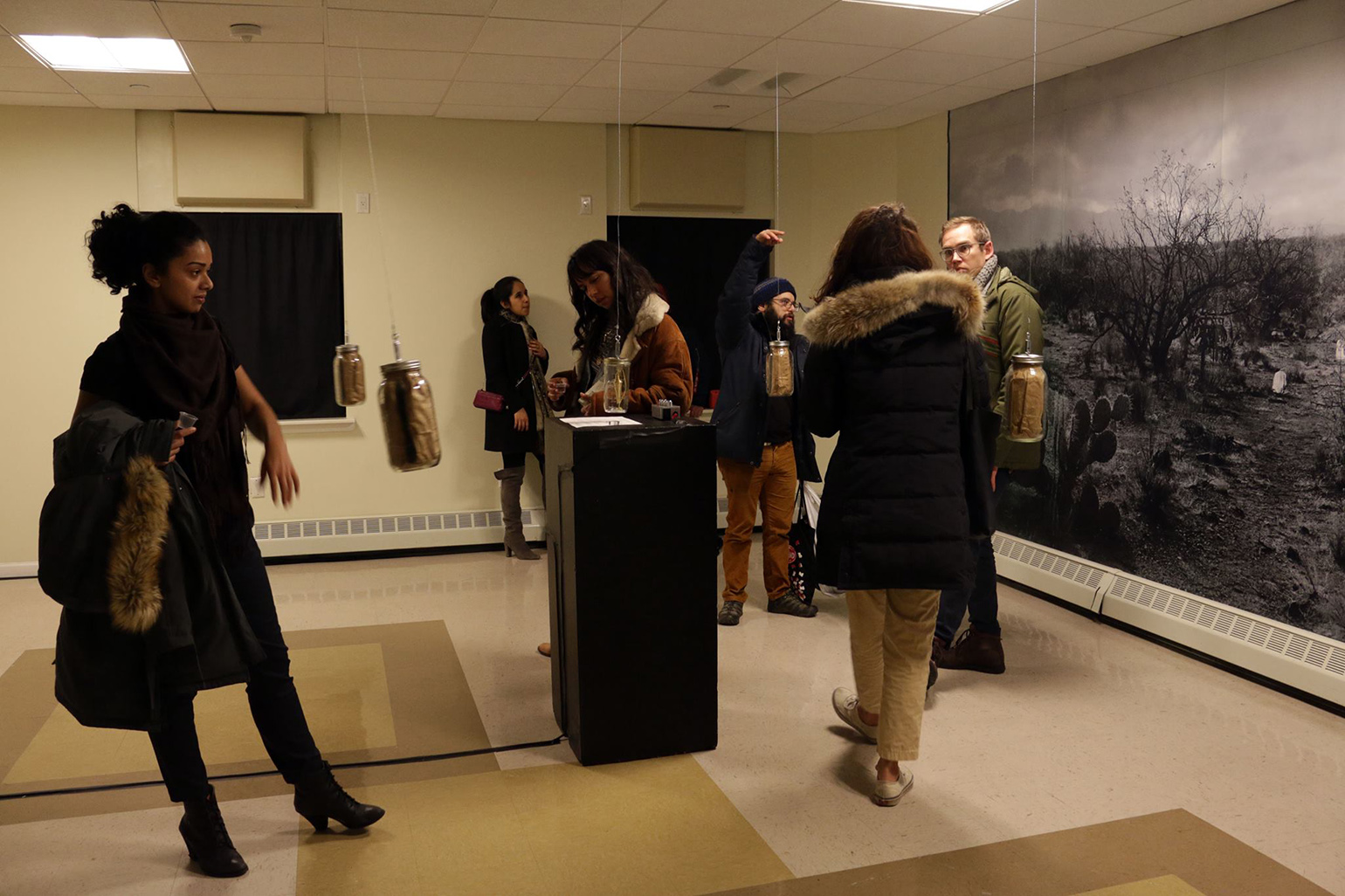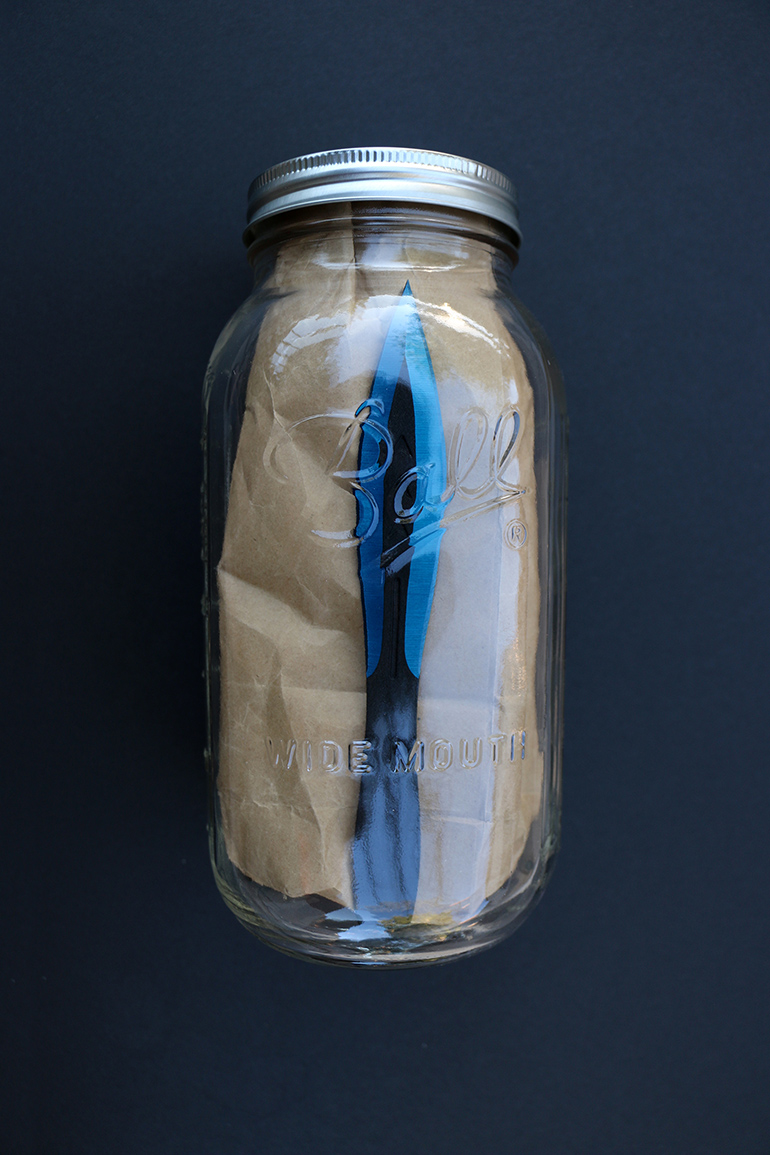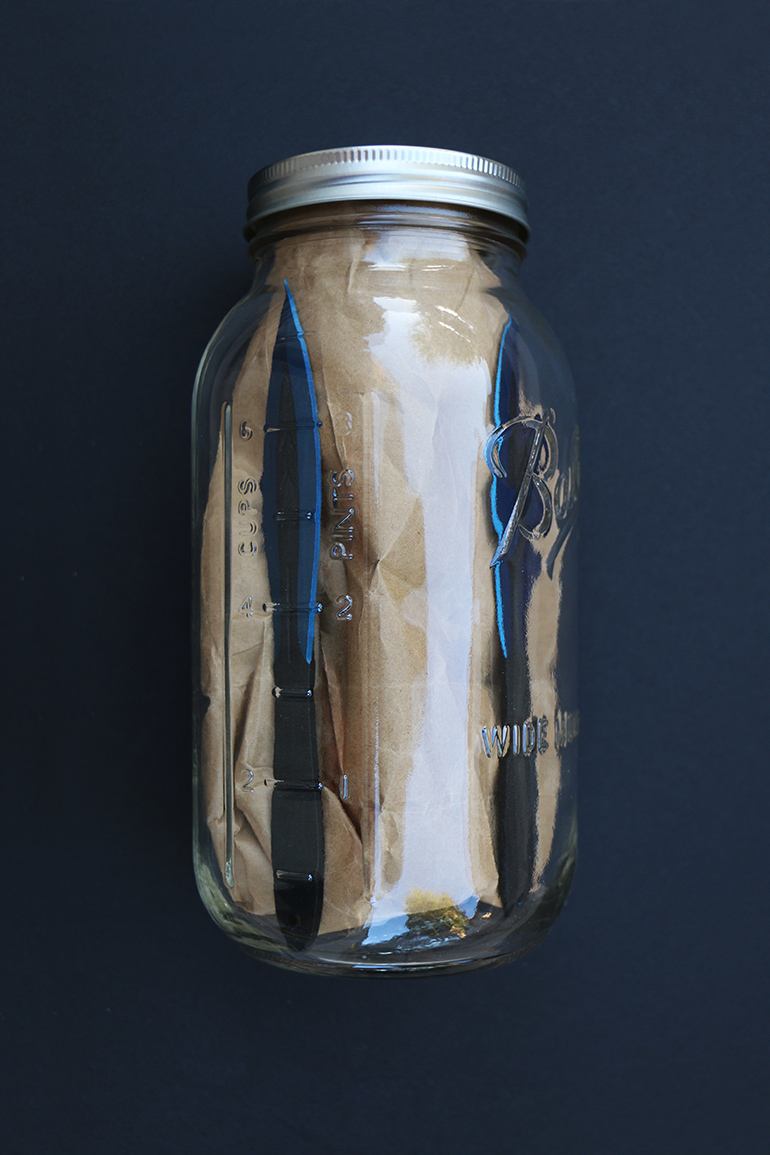 Con frascos embrujados me ensangrente las manos.
Escucha cuando me chingé solo con tierra y viento. — 2017

Five Channel Sound, Wireless Interactive Mason Jars, Chrome Dome Noise Generator,
Brown Paper, Throwing Knives, and Lid Mounted Hanging Hardware.
Installation Views and Details.

This ceremonial ground reveals a story of magnificent self-destruction. As healers-killers perform this sonic bloodletting machine, they unleash a death curanderismo from the irradiated borderlands.